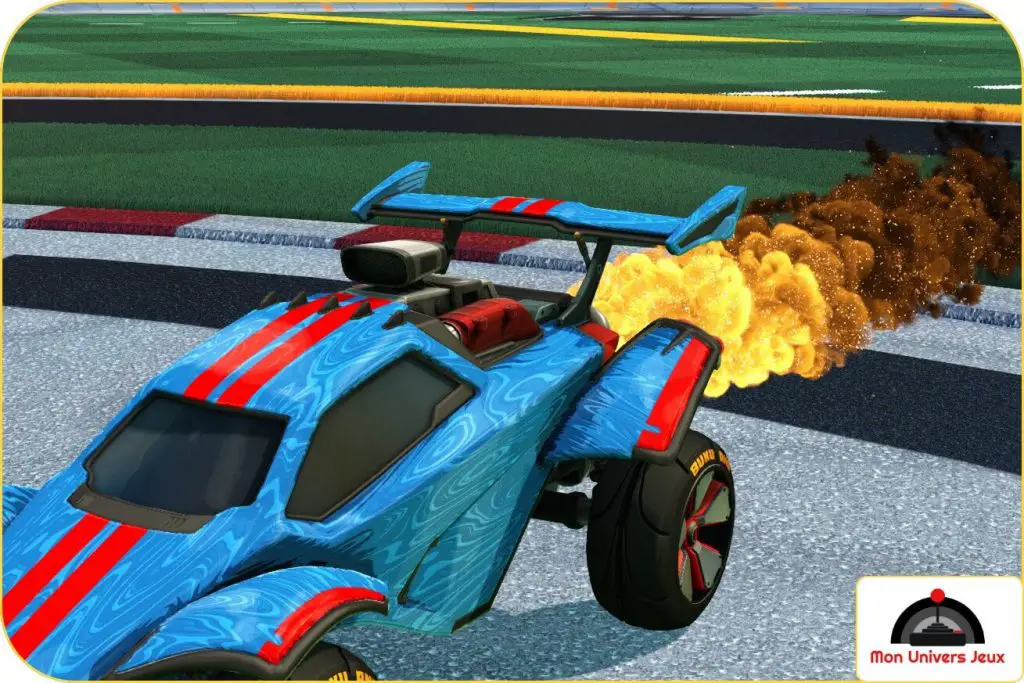 If you are passionate about Rocket League, the personalization of your car must necessarily be important.
And when we talk about car customization, we thus evoke all the existing elements of the game allowing to shape your car according to your personal preferences.
And there are hundreds and hundreds of different items on Rocket League. Some accessible very easily, others much rarer.
Since Alpha Boost is so rare in Rocket League, how do you get it?
The alpha boost is one of the rarest items in the game. And not for nothing, because it was given to only certain players, who were part of the Alpha version of the game, that is to say one of its first versions, intended to allow a first test, and feedback from the players.
We can therefore ask the question: How to get the alpha boost on Rocket League in 2021?
Be part of the Alpha version of Rocket League to get the Alpha Boost
Unfortunately, as the name suggests, you must have been part of this minority of players who believed in the Rocket League project, in 2014 ...
Items Gold Cap, Gold Rush, Gold stone and Gold Nugget were distributed to players who have participated in Rocket League Alpha between February 23 and August 10, 2014.
The four items distributed as rewards are:
Roof decoration: Gold Cap
Boost called Alpha Boost :Gold Rush
Wheels: Gold stone
Antenna: Gold Nugget
The rarity of these objects therefore comes from the fact that they are no longer accessible through end-of-game rewards, or anywhere else.
The only way to get the alpha boost right now is through item trading, commonly known as " trading" page (in French).
Trading for Alpha Boost on Rocket League
As explained above, you cannot get the Alpha boost other than by trading items or credits.
You must therefore go to one of the dedicated trading platforms, like for example the Rocket League official website:
You create an account, link it to your Rocket League account, and then can respond to buy / sell offers, or make requests.
The only concern with this approach is that the rule of "what is rare is expensive" applies particularly here ... In other words, it will be necessary shell out a hell of a lot of money to get the Alpha boost.
What is the price of the Alpha Boost on Rocket League
He is actually complicated to give a value to the alpha boost, because it varies according to supply and demand, but to have it, you are going to have to find someone who separates it, and it will be probably for at least 100 credits, or around € 000 ...
And since it will likely never be officially relisted, there's a good chance the price will only increase, with Rocket League's player base growing as well.
---
so here's how to get Alpha Boost in Rocket League. If you are wondering how to get other cars, like the Fennec, or the Batmobile, it's this way :
How to unlock Fennec on Rocket League
How to get Dominus in Rocket League
---
Choosing the right car in Rocket League